K'ómoks First Nations Administration Building
Local first nations band office featuring stunning upper level boardroom with sophisticated architectural lighting. Commercial Building Awards 2015 - Winner of Merit
Coastline Mazda - Campbell River
This new dealership building was completed in June 2012, and Muir Engineering provided complete electrical engineering services including lighting design. The blue interior lights are visible from the adjacent highway and provide a striking appearance. This is a small dealership so we broke convention and used a single phase supply in order to reduce costs substantially.
City Hall - Courtenay
Our firm provided engineering services including lighting design for this renovation to the City Hall in Courtenay. With a budget of $650,000, the project included a complete revitalization of the building entrance, enhanced by wall wash lighting and Halo lit sign (both utilizing LED technology). The project was completed in November 2011.
Metro Liquor - Campbell River
Muir Engineering provided electrical engineering and design services for this liquor store located in the Timberline Mall. The store opened in the fall of 2014.
Sproat Lake Landing
We were pleased to be part of this project to rebuilld Sproat Lake landing, destroyed by fire in 2011. The project features a retail store and office building, and the pub and inn shown in this photo. Electrical elements include fire alarm, interior and exterior lighting, and commercial kitchen. Grand opening summer 2015.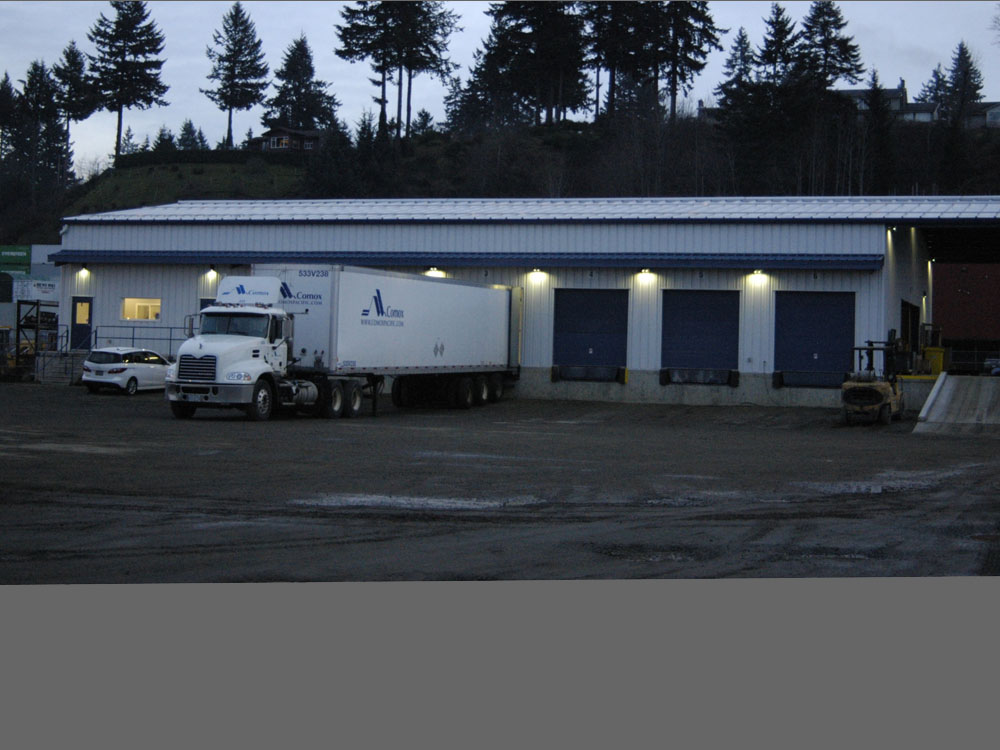 Comox Pacific Depot - Campbell River
Muir Engineering provided complete electrical design services for this office/warehouse building. The building is fitted with an intelligent lighting control panel for conformance with the ASHRAE 90.1 energy standards (mandatory under the latest BC building code). The office space features zero maintenance lay in LED fixtures. Our client is so impressed with this building that they are considering upgrading other facilities to match.