Tyee Building Infill, North Island College
This renovation modified an open courtyard space into an enclosed student lounge. State of the art (at the time) LED pot lights were used for overhead lighting. Modifications to the fire alarm system were required as well.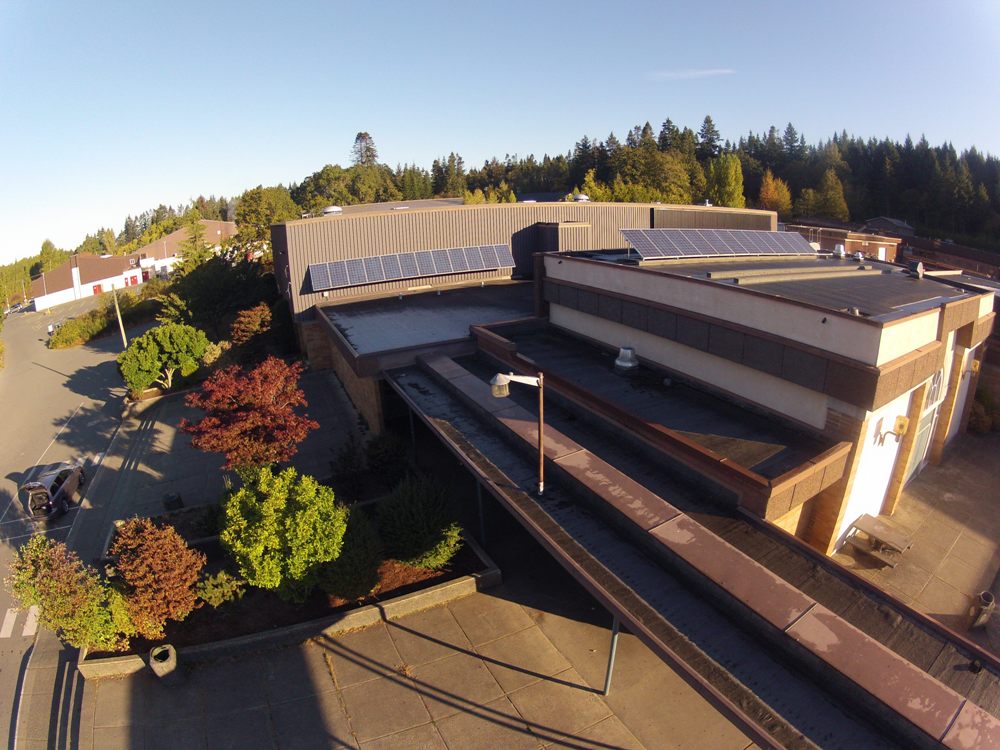 Vanier Secondary Seismic Study
We are the electrical consultant for a study and planning exercise that will see this secondary school renovated. Although the study is primarily driven by seismic safety improvements we have been asked to evaluate all aspects of the building electrical systems.
Daycare at CFB Comox
A small daycare.... but built to military standards(!)